Bring in the New Year in true stoner style with the latest Daily High Club box. This box features a gorgeous champagne bottle bong that lives up to the high standard that DHC has set for themselves with their amazing glass month after month. Filled with plenty of other goodies that will keep you in the clouds for the month of January (and beyond), start your 2018 off right with DHC.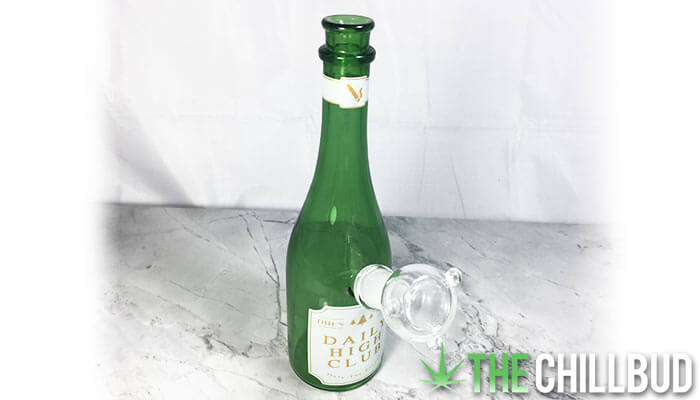 January 2018 DHC Stash
Circle perc Champagne Bottle Glass
Elements king size rolling papers
Lighter
Raw tips
Buddies tube
Juicy Jay blackberry cones
Kush "Berries" hemp wrap
Toke tool
420 Science wipes
Bee Lasso hemp wick
Dope sticker set!
This is just one of the many epic boxes that the Daily High Club releases each and every month. Take a look at our full, in-depth review and see some of the other epic boxes from past months. Daily High Club Review.
You can order your own DHC box HERE. Be sure to subscribe for added savings.
Comments