The largest city in Colorado currently without the presence of the cannabis industry voted narrowly on Tuesday to allow cannabis businesses to operate, following a raucous city council meeting in which impassioned residents turned out to voice their concerns.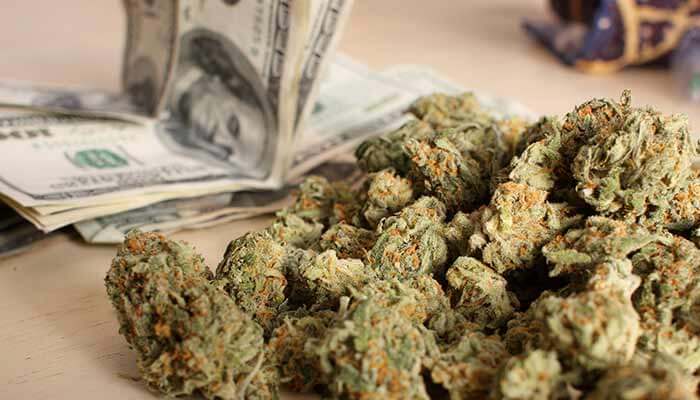 Thornton, Colorado Finally Opens the Door To Cannabis Dispensaries
Multiple residents of Thornton, Colorado, turned out to the City Council meeting to argue against allowing the fledgling industry into the town, with many arguing that it would have an adverse effect on the town's children. Ultimately, the council members of Thornton — the sixth-largest city in the state — voted in a 5-4 decision to allow the industry to begin operating. Applications will begin on Sept. 1 for anyone wishing to open a dispensary.
The fiscal argument appeared to carry the day with council members: Several argued that the city — with a population of 135,000 — is in dire need of the tax money that could come from sales of regulated cannabis: the city estimates that it could garner up to $2.5 million in tax revenue per year should the substance be sold within the city.
"Yes, part of it comes down to money," said Councilman Joshua Zygielbaum, who lamented the city's lost business opportunities due to lack of economic incentives. "We need to take care of our community."
Many Thornton residents, however, were unconvinced that the fiscal argument was the most important factor in determining whether to allow cannabis to be sold within the city.
"I don't get motivated just because of money," said Michele Gerbrandt, a resident of Thornton since the early 2000s. "I don't see anything positive that comes out of retail marijuana."
Despite the council's ruling in the affirmative, there will nonetheless be strict guidelines regarding the sale of cannabis. The council capped the number of dispensaries allowed to operate within the city at four. Dispensaries must also be located at least 500 feet from day care centers and drug rehabilitation clinics and no less than 1,000 feet from schools. The regulations also do not allow for growth facilities or for the manufacturing of cannabis edibles.
Comments