Trouble finding the perfect gift for Mother's Day this year? Moon Mother Hemp co has you covered! A small scale, family-run company that offers a variety of organic hemp-based beauty and health products.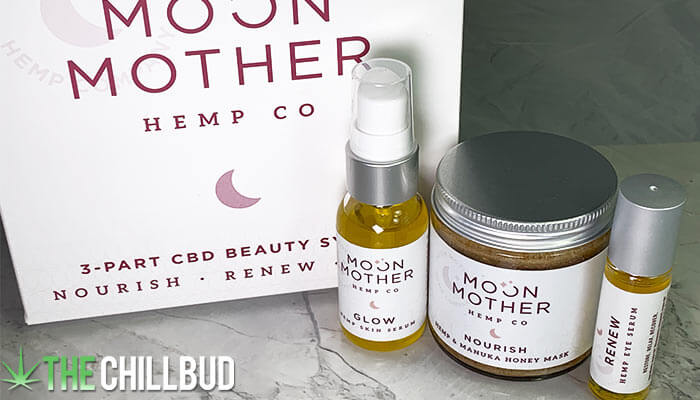 Moon Mother Hemp co
We're taking a look at the 3-part beauty system bundle which features three products designed to nourish and renew skin. Using top quality ingredients combined with full-spectrum hemp extract to ensure the very best results.
Products that use a full spectrum hemp extract offer a much wider range of benefits. While it's more expensive than a CBD isolate, a full spectrum extract includes all of the cannabinoids found in the hemp plant. Working synergistically, these cannabinoids are more effective when used in tandem as opposed to isolating them. Always look for products that use a full spectrum hemp extract to ensure the very best results.
Not only does Moon Mother Hemp use the highest quality hemp extract, the rest of the ingredients are time-tested, pure and organic compounds used primarily by luxury beauty brands. Making effective, earth-friendly products is clearly the priority of Moon Mother Hemp which makes them the gold standard when it comes to CBD beauty products and skin care.
Now that we have a little overview of what makes Moon Mother Hemp special, let's dive a bit deeper into each of the three products included in the beauty system bundle.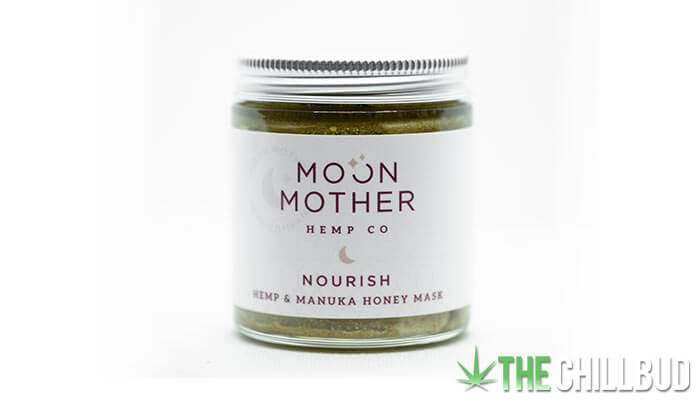 Nourish Face Mask
This mineral rich mask helps repair and nourish your skin. Antioxidant rich ingredients proven to help combat inflammation and redness are paramount when it comes to anti-aging and skin repair.
Nourish features ingredients like Manuka honey, Rhassoul clay and Calendula alongside their premium full spectrum hemp extract to offer astounding results! This all natural, certified organic face mask is used daily to cleanse and brighten skin.
The 3-part beauty box includes a 4 oz container of the Nourish face mask.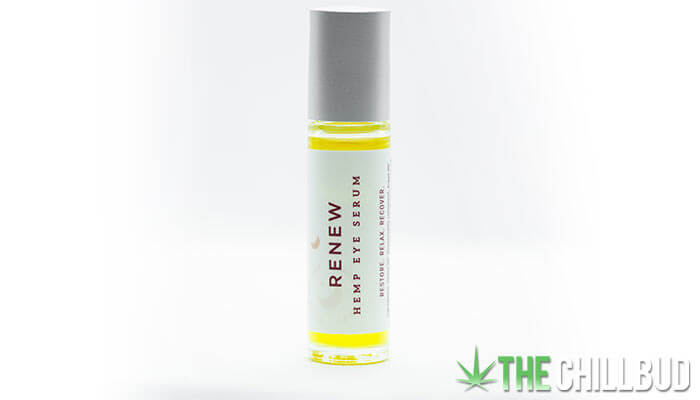 Renew Eye Serum
Fight off the signs of aging with the Renew hemp eye serum. Chalk full of beneficial ingredients to turn back the clock and rejuvenate your skin. Reduce the appearance of smile lines and puffiness surrounding the eyes for a more youthful, glowing look.
Renew helps to promote collagen production which gives skin its healthy look and feel. Simply roll on under the eye area each night before bed to nourish and protect skin while fighting the signs of aging.
Receive a .35 FL oz bottle of Renew eye serum with 100 mg CBD in the Moon Mother beauty box.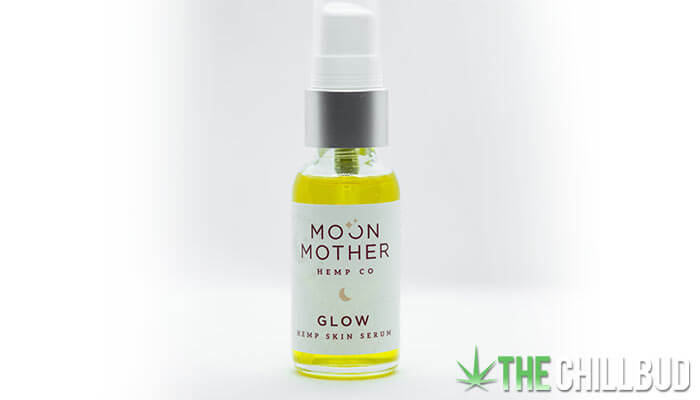 Glow Skin Serum
A robust daily moisturizer designed to hydrate skin and reduce redness and inflammation. Glow is rich in skin healthy linoleic acid, vitamin e and other fatty acids to soothe problem skin areas and leave you looking radiant and refreshed.
Soothing calendula, argan oil and full spectrum hemp extract offer a powerful, all natural daily moisturizer that will leave your skin, well… glowing. Apply daily, in conjunction with the other beauty box products for the best results.
Included in the beauty box is a 1 FL oz bottle of Glow with 250 mg CBD.
A Perfect Gift for Any Occasion
The Moon Mother Hemp 3-part beauty box is perfect for mothers of all ages. Get fantastic results while using 100% organic, natural ingredients that are earth and skin friendly. Harness the powerful antioxidant array found in cannabidiol (CBD) with Moon Mother's full spectrum hemp extract. Fight signs of aging, repair damaged skin, reduce redness and inflammation and leave your skin looking and feeling better than ever with these remarkable natural products.
Shop Moon Mother Hemp products here: MoonMotherHemp.com
Comments