Maine will determine this November whether to legalize cannabis statewide, according to an announcement by a state government official.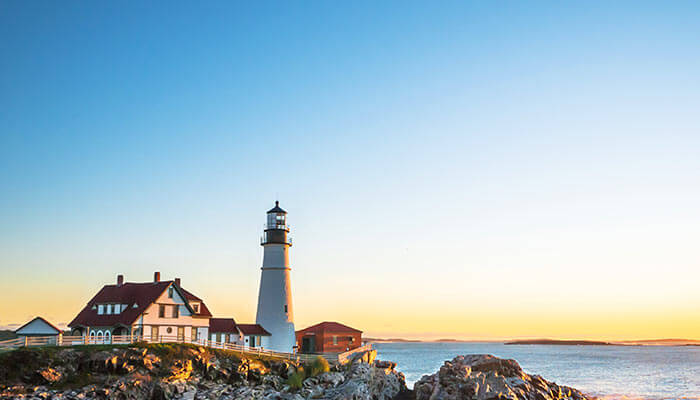 Maine's Marijuana Activists Prompt Much Needed Change
Matthew Dunlap, the Maine Secretary of State, announced Wednesday that activists had obtained enough signatures to have the measure considered by lawmakers. The state government, Dunlap said, will either approve the measure or pass it on to voters for a vote on the November ballot. Because of the few remaining days left on the legislative calendar, the measure is far more likely to appear on the November ballot.
"Seven circulators whose petition signatures were invalidated due to the notary signature of Stavros Mendros have submitted affidavits swearing under oath that they signed their petitions in front of Mendros as notary," said Dunlap's office in a Wednesday statement. "Based on those sworn statements, Secretary Dunlap has now certified the 11,305 signatures collected by those circulators that meet the requirements to be included as valid signatures, despite the variability in the original notary signature on the circulator's oath."
An Act to Legalize Marijuana, the measure in question, would enable adults ages 21 and older to consume, possess, and transport as much as 2.5 ounces of cannabis. It would also enable people to grow a certain number of cannabis plants.
The announcement comes after Dunlap had previously invalidated the petition drive in March, ruling that the almost 48,000 of the drive's signatures were invalid. That decision was eventually overturned.
The news was greeted by those in the state working to enact cannabis legalization.
"This November, Maine voters will have the opportunity to adopt a more sensible marijuana policy," read a statement by David Boyer, the manager of the Campaign to Regulate Marijuana Like Alcohol. "We are thrilled to finally start transitioning into a more substantive phase of this campaign. It has been a longer wait than expected, but nothing compared to how long the people of Maine have been waiting to end the failed policy of marijuana prohibition."
The news was not welcomed by every observer, however; it also garnered several negative responses from those who oppose legalization, with several expressing confidence that the state's voters would roundly reject the measure.
"Allowing the legalization of marijuana in Maine would worsen our addiction crisis and defeat all of the hard work of the community leaders and citizens who've rallied to put plans into place," said Scott Gagnon, of Smart Approaches to Marijuana Maine, which opposes legalization. "We are confident that when Mainers see the full story of marijuana and what it would mean to have pot dispensaries in their community, they will rise up to reject the marijuana industry agenda, to protect the health of their communities and the futures of their children."
Do you think the "Marijuana Agenda" will worsen the addiction crisis and put Maine's children at risk?
Comments