The Tampa city council on Thursday voted to lower the punishment associated with the possession of cannabis within the city's limits.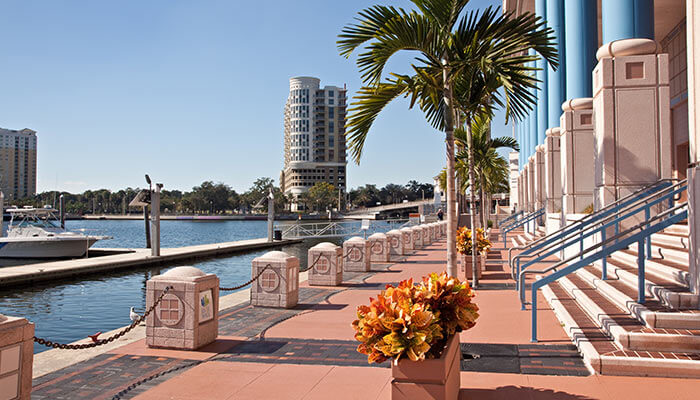 No More Criminal Record for Small Amounts of Marijuana
The measure, which was passed by a vote of 5 to 1, applies to individuals who are caught with 20 grams or less of cannabis.
"Today we have an opportunity to do what's right and what's good for the citizens in this community," said city Councilman Frank Reddick.
The ordinance charges offenders caught with 20 grams or less of cannabis with a $75 fine for their first offense; after that, each subsequent offense results in a $150 increase with each infraction. Crucially, however, offenders would not be slapped with a criminal record. Officials cite this as one of the principle reasons behind the push for the ordinance.
"What we're attempting to do is put a stop to that pipeline to prison that affect so many of our young people, especially our young people of color," said Councilwoman Lisa Montelione. "I don't feel what we did today is different from what a lot of cities are doing and as a country as we're moving nationally."
"We are not talking about legalizing marijuana," she continued. "We are talking about decriminalizing a certain amount of marijuana."
City Council member Charlie Miranda was the only member of the council to vote against the measure. Tampa Mayor Bob Buckhorn (D), who supports the legislation, has yet to sign off on it.
Communities around Florida have adopted similar laws to those enacted by Tampa: Miami-Dade and Palm Beach counties have taken similar approaches. St. Petersburg has begun issuing civil citations to young people for first-time misdemeanor offenses, including possession, and may take a similar position for adults.
Despite the communities' forward-thinking attitudes on cannabis laws, however, the state as a whole remains punitive in its approach to the product, even in regards to small amounts. According to the National Organization for the Reform of Marijuana Laws (NORML), "possession of 20 grams or less of cannabis is a misdemeanor punishable by a maximum sentence of 1 year imprisonment and a maximum fine of $1,000." However,  the state's senior senator, Bill Nelson (D), has said that he favors the legalization of medical cannabis.
"Marijuana used as a medical relief for people that are desperate, I agree that ought to be legal," Nelson told Marijuana Majority in 2014.
Comments