If you've visited your local dispensary lately, chances are you've at least seen a Medtainer. For those who don't know, the Medtainer is the industry standard in cannabis storage / preparation. It's an extremely convenient way to safely secure your stash in an airtight container with the added bonus of a built in grinder and lock top lid.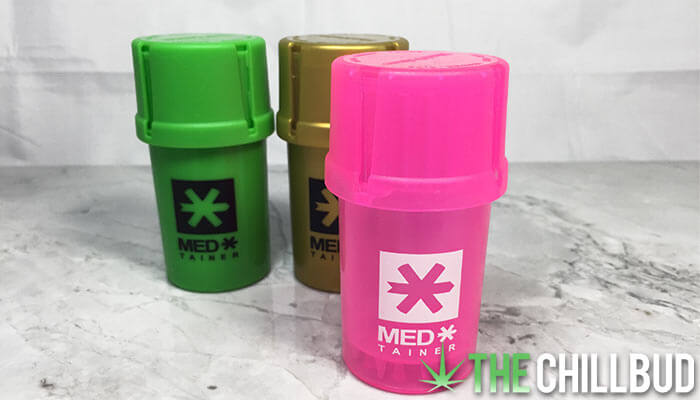 Store – Grind – Pour. The Medtainer Is A Must!
The Medtainer is made with environmentally safe FDA medical grade plastic and ranges in cost from $10.50 for their basic models, upwards of $25.50 for their fancy branded models.
Keeping your buds fresh is extremely important for a number of reasons, it helps maintain the potency, flavor and quality of the smoke itself. Storing your bud in an airtight container is very helpful, along with controlling the humidity if you want to go the extra step. The real selling factor for the Medtainer is the fact that it has a built in herb grinder all conveniently stored in the bottom of the container. Because the grinder portion is all contained in the bottle itself, you don't need to worry about a mess, just grind, store and use at your leisure.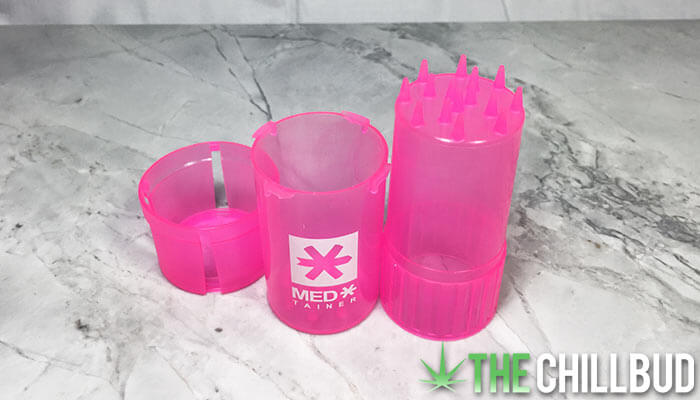 Medtainer offers a wide variety of color options to choose from, so there's one for everyone. They also wholesale their containers to companies, so you can expect to see all sorts of branded Medtainers out in the wild. So many companies choose to place their logo on a Medtainer because it is one of the most widely used and desired containers to store, transport and prepare bud.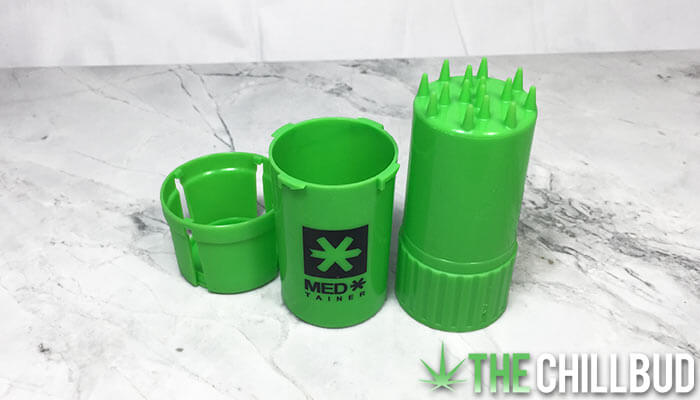 If for some crazy reason you don't already have a Medtainer (or two), then do yourself a favor and order one immediately. There's no reason not to own one. It's an affordable way to keep your stash fresh, grind on the go and keep your bud safe and secure.
Get one here: Medtainer.com
Comments