Our friends over at the Dollar High Club put together a great video just in time for 4/20. Dollar High Club is a top notch monthly subscription service that delivers all your smoking necessities to your door month after month. Plans range from $1 to $30, and you can check out our review of them here.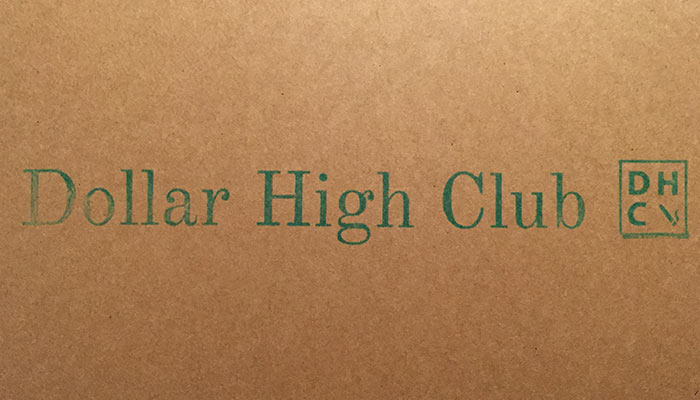 Dollar High Club Making Waves on 4/20
This latest Dollar High Club video is a parody of the very well known Dollar Shave Club videos that we have seen time and time again. DHC released the video on April 19th, just in time for every tokers favorite day of the year. Since it's release (2 days ago) it has garnered well over 100,000 views on YouTube and was the #1 post on Reddit's /r/videos.
We could tell you all about the video, but it's probably best if we just show it to you.
Dollar High Club Sub-Box Video
More Than Just An Entertaining Video
Besides being an entertaining few minutes that highlights some of Dollar High Club's awesome benefits, the fact that this video got so much attention is a hugely positive thing for the cannabis industry as a whole. When companies like Dollar Shave Club release fun videos that go viral, it's not too surprising. When a cannabis-friendly company does something similar, you wouldn't expect nearly the same reaction, but times are a changing.
As people wake up and start to think critically about cannabis, society opens up and starts to accept the benefits of this plant while rejecting the decades of propaganda. Evidenced by the remarkable response this seemingly simple, but highly entertaining video got in such a short period of time.
The Chill Bud has had the pleasure of working directly with Harrison from Dollar High Club, and because of our appreciation of his service and company as a whole we partnered up with them to promote DHC. As more and more companies start entering the cannabis space, it's important to support the ones that truly offer a benefit to consumers and promote positive change throughout the industry.
We're proud to be affiliated with Dollar High Club and hope you enjoy their video! If you haven't already, sign up for a box and let us know what you think of the goodies you get.
Save a few bucks with our coupon code: CHILL5
Comments